In the previous installment we talked about how



Hidden City Revenue Ticket



can be booked. Let's see how we can apply the same to book award tickets with hidden city which can either reduced the "fuel surcharges" or the "number of miles" required for the award. Below are the traits of booking such an award:

Certain cities which "cap" fuel surcharge (think Hong Kong) when you are flying in to them.

Certain regions that prohibit fuel surcharges on the revenue tickets (think S. America) and thus "remove fuel surcharge" from award tickets.

Routing which requires flying through the airline "hub" where the "hub" lies in the different region then the "source/destination" pair region.

Lets see the usage of above with few examples:






Going from South Asia to Central Asia using United Miles:



United typically charges 35k/60k/110k miles in Economy/Business/First respectively for travel between South Asia region and Central Asia region yet it only charges 20k/35k/45k miles for travel wholly within "South Asia" region. As you can see from below a trip from Kathmandu (KTM) to Bangkok (BKK) requires 35k miles in Economy and 60k

---

Now, lets try one of the "hidden city" concept to see if we can reduce the price. Let's see what happens if we change our destination to Colombo (CMB) which is in South Asia region.

As you can see from above the mileage cost has reduced from 35k/60k to 20k/35k and you are still travelling





via Bangkok (BKK)





. The idea here is you can book the flight from Kathmandu to Colombo via Bangkok and can get down at Bangkok as long as you do not have any checked-in Bags and have "visa" for Colombo (you will need Colombo visa to board the flight from Kathmandu).



Going from North America to South Pacific using Delta Skymiles:



Most of you would consider Delta Skymiles to be useless but one of the sweet redemption is travelling to Australia on Virgin Australia using Delta Skymiles. You can only book Delta flights round trip but

can have one-stop over and one open-jaw

in the route. Ideally Delta would charge 100k/160k in Economy/Business to fly Australia as shown below:

Lets now change to destination in some other region where Virgin Australia flies. How about some another vacation spot? If you change the destination to Bali (DPS) which is in Southeast Asia you can reduce the mileage cost to 80k/140k in Economy/Business as shown below:

LAX-SYD-DPS-SYD-LAX would cost 80k miles in Economy using Delta Skymiles with free stop-over in Sydney

As you can see there are quite a few opportunities which reduces the mileage cost with the help of "Hidden City Ticketing". On similar lines changing the destination to something which has "low fuel surcharge" when booking through mileage currency from programs such as ANA or Aeroplan which typically levies fuel surchage can provide good amount of savings.

So, look around for such opportunities before you book your next vacation.

Either you are occasional traveler or a regular traveler looking to travel on the high demand route, knowing hidden city ticketing could help you save $$ for your next trip or reduce the cost to some extent.

So what does the

"Hidden City Ticketing Mean"

?

The idea of Hidden City ticketing is knowing the cheaper or "low fare" markets around the "high demand / high cost" market and using it to our advantage on saving the cost. Let's see few examples:



San Francisco (SFO) to Los Angeles (LAX) for close in Thursday Evening ticket (08/21)



A quick search on ITA Matrix gives the below results. As you can see the price is pretty much standard across the board to be $210 (whoops!!). I have purposefully shown details of one of the flight and soon you will see why?

---

Now let's check out some of the so called "low demand" markets around LAX and see if that gives any better pricing. The way to do this is, enter "LAX" in advance routing code field as highlighted below and let's change the destination to San Diego (SAN). Check out the below screenshot for pricing..

As you can see from above, the direct flight from SFO to LAX on AA1143 was costing $210, but now the same flight is available for $152, if you decide to booked

SFO - LAX - SAN

route. There are few important things you should remember before you decide to fly SFO - LAX only for $152.

Make sure you have NO CHECK IN bags, this is because you do not plan to take the flight from LAX-SAN and as such ideally the check-in bags are checked to final destination only.

DO NOT use your primary frequent flyer number (i.e. AA), you could credit this to any of the other partners, as you do not want to get flagged (If you do this regularly and have your Frequent Flyer (FF) number in there you are inviting trouble).

As you can see you saved almost 33% flying the same Airlines you wanted, but with the help of hidden city ticketing. The concept could be applied to other routes and destinations as well. Also if you fly "hub-to-hub" you might want to check the "non-hub" location for savings (as the routing would be always through hub! ).
Powered by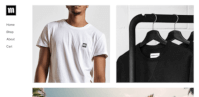 Create your own unique website with customizable templates.