The

Upcoming Daily Getaway for Wyndham Points

on 2nd July is essentially an opportunity of buying Airline Miles at at cost of

1.35c/mile

. So if you are looking for a specific redemption and are short of few thousand miles or want to buy miles for real cheap then this is the opportunity for you. I would recommend not to buy Wyndham points speculatively unless for specific redemption because Wyndham is known for unannounced devaluation of their points.

With tomorrow's deal you would be buying different point packages at a fixed rate of 0.6 cent/point (0.54 cent/point if you use AMEX Credit Card as you get 10% discount). Wyndham allows points to miles conversion for most US carriers at a ratio of

2.5 Wyndham point = 1 Airline Mile

, thus giving a cost of

1.5 cent/mile (1.35 cent/miles with AMEX card)

. Note that this ratio of conversion is True for Major US Carriers such as US Airways, American Airlines, United Airlines and Delta Airlines. You could also convert the points to South West airlines (3 Wyndham point = 1 Airline Mile), Frontier Airlines, Amtrak Points and few foreign airlines miles such as Air Berlin, Czech Airlines, Air China etc. To view the complete list and the ratio of conversion you will need to have Wyndham Rewards account and click "Redeem for Airline Miles and Partner Points" on the link

here

.

There are different points packages available with limit of 1 package type per account except the 14000 points package which can be purchased in the quantity of 2. Thus you can purchase all the different point packages to have larger stack of Wyndham Points. Below are the package available and their cost. Note that you could still use the points to stay at Wyndham branded hotels and you are not just limited to stay at the hotel advertised, but any hotel room available for given amount of points. Also the points expire 4 years from the date of deposit and after 18 months if there is no earning or redemption from the account. All the packages are at same rate of 0.6 cent/point (0.54 cent/point with AMEX).

The points go on sale at 1 p.m. EST so make sure you are online before that as the points usually sell out in a matter of minutes. Best of luck and hope this is useful for buying points for your award flight,
Powered by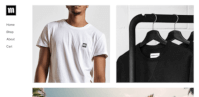 Create your own unique website with customizable templates.